WebWorks Intl's President Sven Thirion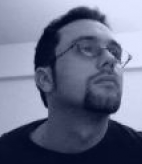 Prior to joining the SAVO Group as their QA Automation Engineer, Sven worked in a variety of management and individual contributor positions at companies including Acquity Group, Applied Systems, WebWorks Intl' and Smith Consulting Group Ltd.

Sven is a well-qualified QA manager, project manager, programmer, webmaster and e-commerce solutions provider with over 10 years' experience in business process management, application design, web site design and development using state-of-the-art technologies. He combines cross-functional, cross-technology experience to deliver advanced systems and applications. Sven has made a name for himself by successfully developing and integrating technologies to support clients' broad-ranging operating, financial, marketing and organizational needs. He is well versed in business process management and uses he analytical and management skills to optimize processes and increase efficiencies.

Sven graduated at University of Leuven, earning his Bachelors degree in Bio-Engineering. Sven also earned his Masters in Bio-Engineering from University of Leuven. He worked on his doctorate in Medical Science at the Dr. Willems Institute in Belgium and continued his Ph.D. study at the University of Mainz in Germany.

In 1997 Sven started WebWorks Intl' while pursuing his doctorate. Over the years, through word-of-mouth, his company expanded to include Internet Security, Database programming and eCommerce and eBusiness application development. In April of 2000, Sven decided to pursue a career in IT and started as Web Engineer at Smith Consulting Group Ltd. After spearheading a successful Web based eBusiness application for a national client and winning an international award for developing the Tinley Park economic development site, he decided to go into management consulting. Starting as a Technical Business Analyst at Acquity Group he was promoted within 5 months, first to Project Manager within Operations and then Manager of Operation and Support. In 5 months time he reduced the support incidents by 60% by applying his technical, analytical and management skills to implement proven methodologies, profit-driven processes and industry standards and best practices. His technical skills not only helped him to effectively communicate with his team, but also to efficiently isolate root causes and identify areas for improvements. Having shown in this position that he is able to quickly identify inefficiencies and improve productivity, Sven was then asked to restructure and improve the QA department. As the QA Manager he introduced QA processes and implemented HP Quality Center, and used QuickTest Pro to automate regression and content validation testing, hereby drastically reducing the time necessary to perform software QA.
He has worked for clients such as Leapfrog, Lonely Planet, Menards, Tinley Park Chamber of Commerce, Francesca's Collections, the Sundberg Company, Burton Snowboards, Village of Tinley Park, AmeriPride, Badcock Furniture, McDonald's, Hallmark, Zico, 3M, Kohl's and Regis.
In his spare time, Sven enjoys hiking or writing about improving the quality of software on his blog "QA Redefined". He is multi-lingual and reads, writes and speaks English, Dutch, German & French fluently.
For more information on Sven Thirion, please consult his LinkedIn profile.